A man in the right place (weekly review)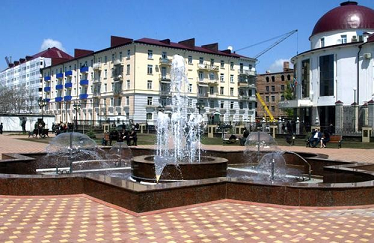 By Dzhambulat Are
GROZNY, Chechnya – Meet Abu Sugaipov, Chechnya's Minister for Housing and Communal Services. It has always been believed that a man who devoted his life to this field of activity condemned himself for years on end to the unenviable role of "whipping boy". From such officials only one thing is wanted – a readiness to hear without grumbling an endless stream of reproaches from the people and their leaders.
Abu Sugaipov found himself in the government of the "reborn" Chechen Republic right from the very first day. When he assumed the stewardship of its public utilities, people called him a "kamikaze".
It must be admitted that even under the earlier regime Grozny was not renowned for the satisfactory state of its public services. Because of the perennial problems with sanitation, local jokers called the city "Gryazny" (dirty). A distinctive feature of the Chechen capital was the perpetually dug-up sewage pipes in the city centre and periphery. The Grozny of the period before the two recent wars was even more poorly maintained.
Sugaipov is almost the only member of the Chechen government to have served quietly and peacefully for almost ten years while preserving a remarkable ability to remain on top of things, despite all the scrapes.
After the second Chechen campaign, he succeeded in demonstrating his talents to the full. In 1999, the republic's temporary administration offered him work again. His appointment to the housing and communal services department was successful.
At present Abu Sugaipov is one of the few ministers who is not the object of criticism on the part of a leadership that comes down harshly on dissent and is swift with retribution. Indeed, he is treated with affection, and received at court more frequently than other ministers.
This week, reporting to the head of the republic, Minister Sugaipov noted that one of the successes of the department entrusted to him is "the removal of all defective parts of the sewerage network". In addition, under his leadership almost the whole of the city's sewer system has been renewed. Repair work has been carried out, and the pipes and drains cleaned and restored. Sugaipov says that the workmen under his direction recently installed a new sewage treatment facility with a capacity of 50,000 cubic meters per day.
The Minister's appearances on local television at least have the advantage of not involving slain guerrillas, captured terrorists or liquidated bandits. One wants to tell the TV editorial department: let the man talk for as long as possible.
Photo: moikompas.ru.
Previous weekly reviews can be read at http://www.watchdog.cz/weekly.
(Translation by DM)
(P/T)