Kadyrov's Arab diplomacy (weekly review)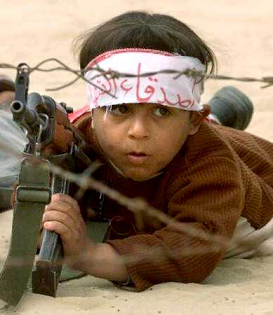 By Dzhambulat Are
GROZNY, Chechnya – On Sunday, December 21 another distinguished guest from the Arab world visited Chechnya. Mahmoud Abbas, the President of the Palestinian Autonomy, called in at Grozny on his way to Moscow.
Although the visit initially appeared to be a routine event, it suddenly acquired a special significance in the course of a speech Abbas gave to the youthful members of a Chechen cadet corps.
"As I look at your faces, I recall a sura from the Koran which states that the power of truth consists in the unity of this or that society. By combining their efforts, the Chechens have been able to resist terrorism and liberate their land from it," Mahmoud Abbas declared.
Coming from the mouth of one of the leaders of a Palestinian society that is profoundly split (the radical group Hamas does not submit to the government of the Palestinian Autonomy and conducts its own policies with regard to Israel) the words about Chechen unity sounded like a joke, or even mockery. The man who was advocating unity among Chechens is one of the prime movers of internal Palestinian dissension.
Mahmoud Abbas left, as is customary, with presents from Ramzan Kadyrov, wearing a Caucasian fur hat, a burka and a dagger in a belt.
Last year, shortly after his appointment as president of the republic, Kadyrov made a visit to Jordan, where the local Chechens flatly refused to meet him. The reason for this was the strong separatist sentiment of the Middle East Chechens. Then the Kremlin intervened, and after a telephone call from Vladimir Putin to King Abdullah II of Jordan the situation was rectified. The Chechens were not able to turn down the request of a monarch.
Since then, Russia has made Chechnya a sort of window on the Middle East. For Arab kings, sheikhs, emirs and other oriental rulers a meeting with the leader of the former rebel territory is a mandatory item on the agenda when the distinguished overseas visitors are in Russia.
Ramzan Kadyrov delivers the greetings from the kings and sheikhs of Arab countries in person, and takes them to his out-of-town residence at Gudermes. No other leader of a Muslim region of Russia has a privilege of this kind nowadays. It seems that the Chechen president is in increasingly official favour, and Moscow's tame political analysts write texts about how he is going to build bridges between the Kremlin and the Arab world.

The photograph is borrowed from the website of farc.narod.ru.

Previous weekly reviews can be read at http://www.watchdog.cz/weekly.
(Translation by DM)
(P/T)